This information is intended to help you get the most out of your account. Below we are highlighting out some of the less obvious features that we hope you find helpful. All these features can be accessed from the Account Dashboard. If you have any questions using these or any other account feature, please send us an email from our Contact Us page.
Items Purchased
We wanted to help repeat customers easily find previously purchased items as opposed to having to search or lookup items on previous orders. Each time you purchase an item that you haven't purchased before, our system stores a link to that item in the Items Purchased section. This section is located on the main page of the Account Dashboard. It stores products based on the style number, not the color so even if you purchase multiple colors, you will only see one link for that product. We have included a remove link so you can delete items from the list as you see fit. We hope this will make ordering easy for you.

Saved Items
If you see an item of interest while you are browsing but are not ready to purchase it, you can save the item and review it later. When browsing our site you will see a SAVE FOR LATER button on every product page and on the Featured Items banner. All you do is click that button and our system will save that item to the Saved Items section of the Account Dashboard. There you can add notes and even share the items with someone else by sending it to their email. Let's say you are shopping for one department of your business but see something you think another department could use. This feature is an easy way to communicate those ideas with other team members.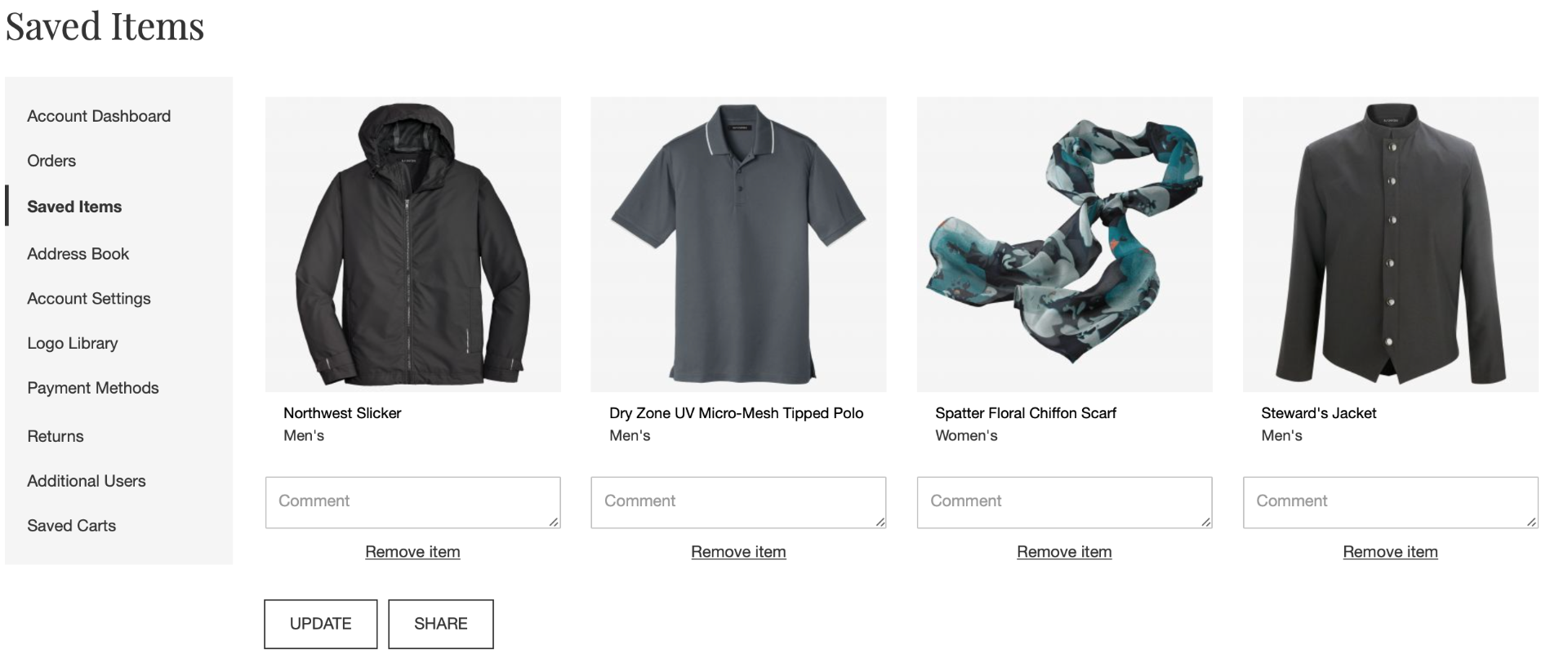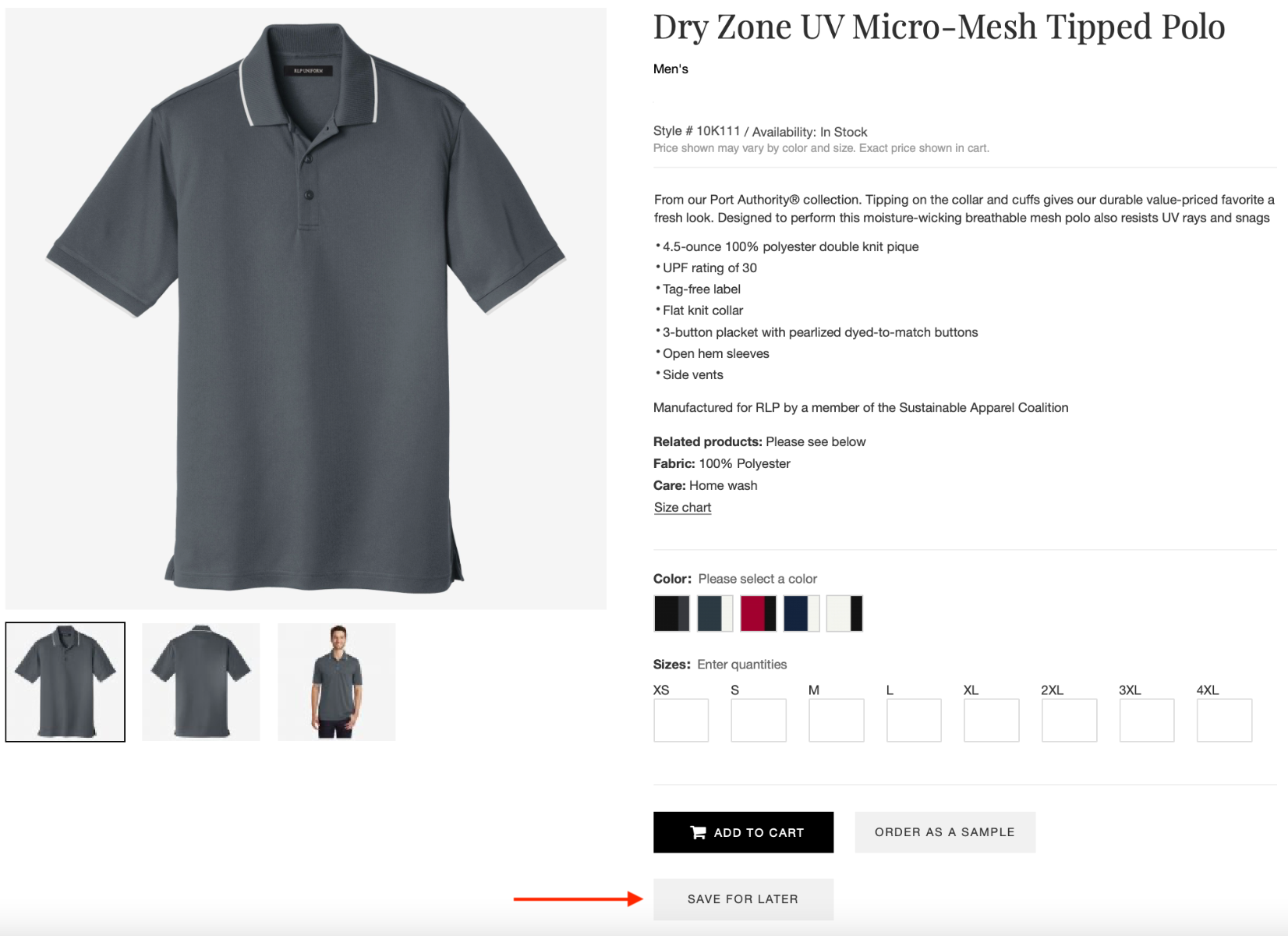 Logo Library
The Logo Library is where your embroidered logos are located. You can add new logos while shopping or come to this section and click the ADD NEW LOGO button at the bottom of the page. 

Additional Users
This feature allows you to add team members to your account. Please note that they will have the same privileges as everyone else under the account. Our company stores features for larger accounts have the ability to assign security levels & permissions to different team members however this does not. This feature is designed for smaller accounts to have more than one person have access to the account to place orders, request returns etc. For example, the General Manager at a smaller hotel may open an account and then add the Front Desk Manager, Housekeeping Manager etc. so that they all have the ability to enter orders. Each will have their own login credentials. You can add multiple credit card accounts as well so each can use a separate card if you like. 
Saved Carts
There are a variety of uses for Saved Carts. Our system retains contents in the cart for a time when someone logs-out but there are several instances when it is better to save the cart first. For example, if there is more than one user on an account and one user left an incomplete order in the cart, the second user will not be able to create a new order without dealing with items previously left in the cart. When adding a new logo while shopping, our system will direct you to save the cart while we prepare your logo for approval. This is done so that other orders can be placed while the logo is being completed. Another use many customers have for the cart is that it can be printed and then presented for approval to another person if needed. 
There are two places you can save the cart (see picture below). Once it has been saved, your cart will be cleared. You can then View, Delete, Restore or Print the Cart from the Saved Cart section.